President John Dramani Mahama and his main contender in the November general elections, Nana Akufo-Addo of the opposition New Patriotic Party, (NPP), have different views about the canker of corruption in Ghana.
The President, during the State of the Nation Address last Thursday, described corruption as a "disease, which if left unchecked can choke and kill a nation."
He among other things explained how his government is fighting corruption.
President Mahama also called on Ghanaians to mobilize their efforts in the fight against corruption saying citizens have an obligation in that regard.
The NPP flagbearer, Nana Akufo-Addo on the other hand, in his delivery of what he called, "The Real State of the Nation" address, downplayed the government's efforts in the fight against the canker.
According him, the President could not "point to one example where an exposure of corruption has come from his government. Each scandal, that has been exposed, has been unearthed by the media, civil society or the Minority in Parliament."
Below is an infographic of what the two personalities said about corruption: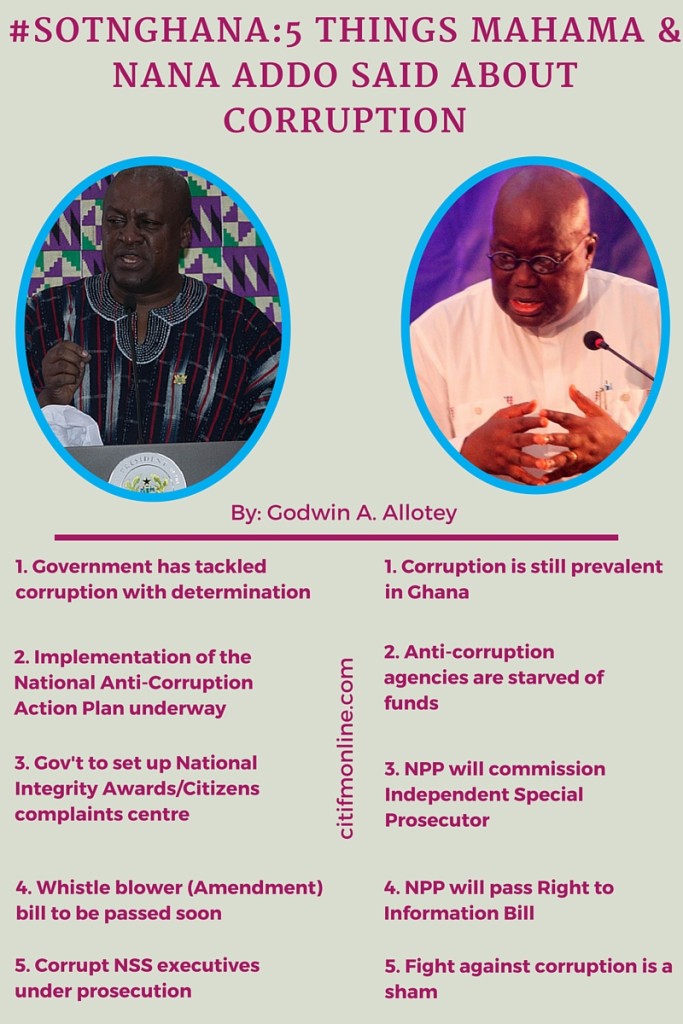 -
By: Godwin A. Allotey
Follow @AlloteyGodwin